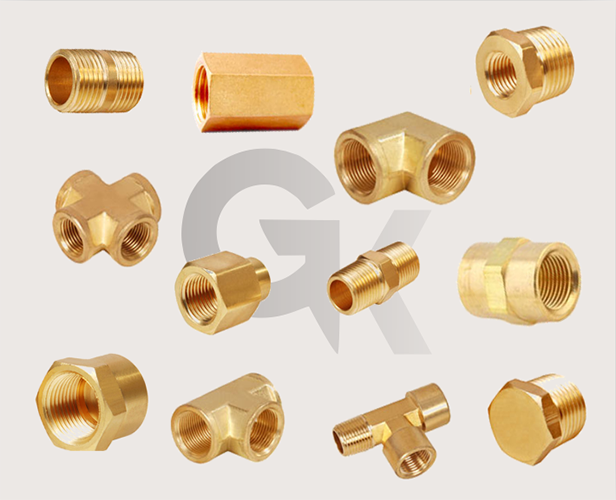 GK Metals is one of the eminent brass pipe fittings manufacturers in the UK. At GK Metals, you will find an extensive line of products to decide the right choice for your needs. We have been designing and producing some of the most user-friendly and reliable brass plumbing fittings in the UK for a long time now. No matter the nature of the application you have in mind, you can find our brass pipe fittings to your advantage. We also cover all of our brass plumbing fittings with a coating of finishing material that can protect them from wearing and tearing. It means that you can find the best brass fittings from us that match your specific expectations.

Here at GK Metals, we are focused on establishing a longstanding relationship with our buyers that is mutually beneficial for both parties. Most of our clients choose us as their brass plumbing fittings manufacturers when they need brass plumbing products. So make sure that you opt for GK Metals when looking for brass pipe fittings suppliers in England, Scotland, Northern Ireland, and Wales. Just let us know the specific type of brass fittings you need, and we can take it from there.
Threads :
- NPT, UNC, UNF, UNEF, BSPT
- Any special threads as per customer specifications.
Finish :
- Natural Brass
- Nickel Plated
- Chrome Plated
- Any special plating as per customer requirement.
Material :
- IS-319/CZ-121 Free Cutting
- C3604 Brass for Barstock fittings
- CW 617N Brass for forged fittings
- Lead-Free, DZR, Bronze, etc..
- Any special Graded Material as per customer specifications